The Vast Potential of Texas' Vacation Rental Industry
As a destination, Texas shines as a beacon of vacation rental possibilities. The state draws a large number of tourists and business travelers due to its wide variety of points of interest, which range from thriving cities to historic landmarks. For individuals working in Texas's rental management sector, this gives an unprecedented opportunity.
Austin: The Live Music Capital of the World
Austin, famed as a hub for live music and events like SXSW, welcomes visitors throughout the year. Austin's rental management scene thrives as tech professionals, musicians, and food enthusiasts seek properties that offer a blend of urban sophistication and relaxed charm.
Houston: A Cosmopolitan Experience
As the fourth largest city in the U.S., Houston boasts world-class dining, arts, and entertainment. With Houston's rental management industry gaining traction, attractions like the Space Center make it a hotspot for space aficionados and those drawn to its vibrant cultural mix.
San Antonio: Stepping into Historic Texas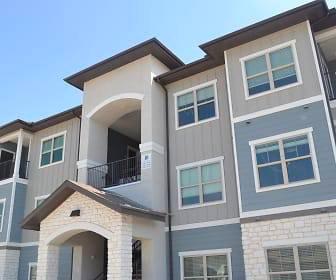 San Antonio, or The Alamo City, is where Texan and Mexican cultures intertwine. San Antonio's holiday rental management services are in high demand, catering to families and history enthusiasts drawn to the River Walk, historic missions, and its array of festivals.
Corpus Christi: A Coastal Retreat
The Texas Gulf Coast, with locations like Corpus Christi, is a haven for beach lovers and those seeking water adventures. Rental management in Corpus Christi ensures properties provide a coastal getaway for relaxation and recreational activities.
One Fine BnB: Pioneering Texas Rental Management
Navigating the vast Texas vacation rental market requires precision, local insights, and a solid strategy. That's where One Fine BnB, a leader in Texas rental management, comes into play.
Harnessing Local Insights
Understanding the unique essence of each Texan city, One Fine BnB crafts properties that resonate with specific visitor demographics. Whether it's a music-themed vacation rental in Austin or emphasizing the beachfront appeal of a Galveston property, our expertise shines through.
Strategic Marketing for Peak Performance
Mastering platforms like Airbnb and Vrbo in the realm of holiday rental management is crucial. Amidst thousands of listings across Texas, your property must stand out. We deploy cutting-edge strategies to amplify the visibility of your property, ensuring optimal returns.
Effortless Ownership with One Fine BnB
Working with One Fine BnB is a great way to enjoy Texas' thriving rental market without the typical headaches. We handle every aspect of managing vacation rentals, from taking reservations to ensuring happy guests.
Are you thinking about entering the Texas short-term rental market? Get in touch with a Texas-based One Fine BnB specialist who specializes in vacation rental management for short stays. Find out how we take the hassle out of the travel process for both guests and owners alike by scheduling a consultation with an expert right now.