Airbnb Property Management in San Antonio, Texas
San Antonio Property Management
Get our guide, Capitalizing on the Vacation Rental Boom: 8 Keys to Success – and see below to discover the turnkey solution that provides best-in-class vacation rental property management in San Antonio, Texas at the right price – on and off Airbnb.
As a San Antonio homeowner, you should know the city's appeal as a tourist destination for travelers from around the globe due to its diverse culture and reasonable cost. The Spanish colonial architecture, historic hybrid homes with a fusion of exotic and conventional features, well-known locations like the Alamo, and the restaurant-lined Riverwalk are just a few of the reasons why visitors adore this city.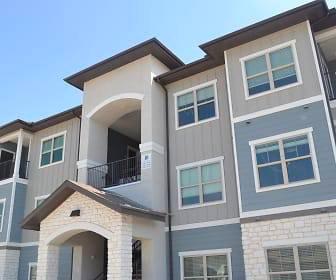 Consider working with One Fine BnB if you're trying to earn more income from your vacation rental property. We can help you with the optimization of your marketing and advertising on well-known travel websites like Airbnb in order to attract more guests to your distinctive and immersive Airbnb experience.
Comprehensive Airbnb Management in San Antonio
If you're a homeowner in San Antonio looking to increase your rental property's returns, we advise you to read further. Our daily price optimization tool combined with an experienced management approach will result in your listings being highly rated and reviewed, while your rates will not drop in order to incentivize bookings.
We provide comprehensive services for Airbnb listing promotion; among other things, we take care of staging and photography, and all content of the listing itself, so you can rest assured your San Antonio listing will always be in the spotlight.
Unrivalled Airbnb Guest Experience
With One Fine BnB, you get comprehensive promotion for your San Antonio property on more than 50 top travel websites, including major platforms like Airbnb, Expedia, Booking.com, Agoda, TripAdvisor, and VRBO. Each listing is optimized and includes our unique daily price optimization to ensure you never leave money on the table. If you want your property consistently appearing in search results on all the major rental booking platforms, we can deliver this to you for a fraction of what other property management companies charge for San Antonio listing promotion.
Since we concentrate on ensuring a 5-star stay for each of your visitors, we take care of all aspects of guest interaction and communication. From the moment they click on the property listing, right up to the point when they check out and get a follow up message, we take care of everything that's in between.
With You Every Step of the Way
From the moment guests start their search on Airbnb for a San Antonio property, right through post-stay follow-up, we handle every aspect of the customer experience. From check-in to check-out, cleaning to maintenance, guest support to managing outside vendors, we've got it all covered.We know how to show San Antonio properties in the best light and deliver a seamless guest experience.
Unexpected issues, check-in, booking, wear and tear replacement, any other problems – our dedicated customer support team is always available to take care of it. With your property in our hands, you can definitely sit back and enjoy the free time while not having to compromise on the returns. We aim to deliver a true partnership for each of our clients, and you'll rest easy knowing your property and guests are getting the attention they need and deserve.
Apply for a FREE revenue projection. If you qualify, we'll reveal, at absolutely no cost or obligation, what you should expect to earn with One Fine BnB as your vacation rental property manager.
Get our educational guide, "Capitalizing on the Vacation Rental Boom: 8 Keys to Success" – FREE
Find out why it's surprisingly easy to turn San Antonio vacation rentals into a sizable income source using Airbnb and our vacation rental property management company. If you're already renting to San Antonio vacationers, discover how to optimize your income. Send for our FREE guide, Capitalizing on the Vacation Rental Boom: 8 Keys to Success, with invaluable tips on Airbnb vacation rental property management – and details on growing your income with One Fine BnB.
We provide Airbnb property management (and management of listings on other platforms) in many locations in Texas. Some of the most prominent ones include:
Corpus Christi Property Management
This list is far from exhaustive. For more information, visit our Locations page or contact us to learn more. We're always expanding our area of coverage, so if you don't find your location on the list, it doesn't mean that we are absent in your area.