Airbnb Property Management in Brooklyn
Brooklyn Property Management: On and Off Airbnb
Get our guide, Capitalizing on the Vacation Rental Boom: 8 Keys to Success – and see below to discover the turnkey solution that provides best-in-class vacation rental property management in Brooklyn at the right price – on and off Airbnb.
Brooklyn is the most populous of New York City's five boroughs, and as such is a very popular tourist spot. As a homeowner in Brooklyn, you already know that the plethora of activities, museums, shops and restaurants keeps drawing tourists in every day by hundreds, if not thousands. You have a unique opportunity to capitalize on this and make your rental listing stand out from the competition by partnering with One Fine BnB, a complete and comprehensive rental property management company.
More and more people come to stand on the Brooklyn Bridge, the famous bridge that connects the borough to Manhattan, and take a stroll through the Prospect Park, a unique location that combines a modern-type forest with a zoo, an ice rink, and several recreational activities right in the center of the city. Art lovers, meanwhile, love coming to visit the renowned Metropolitan Museum of Art and watersports lovers enjoy the incredible and family friendly beaches and waterfronts.
After all these trips and experiences, every one of these tourists needs a place to stay, and one that feels like home after a long and eventful day. We at One Fine BnB know what to do to make your property stand out, stay on top of the search results and grab visitors' attention immediately.
Brooklyn property owners using Airbnb and other sites are turning to One Fine BnB to boost vacation rental income with less work than expected. One Fine BnB optimizes Airbnb management for your Brooklyn, NYC property in all key areas, including marketing, price, service, cleaning, reporting, and more. True partnership with endless income development.
Property Management Made Stress-Free
One Fine BnB is totally invested in your success. We work hard to stay on the cutting edge of the holiday rental business and to always give the best service in our field. One Fine BnB helps owners of second homes and rental houses in Brooklyn get the most out of their marketing by using high-tech tools. We make custom listings, set up professional photos and staging, and market your property on the most popular travel sites and agencies in the world, like Airbnb.
With us, you can absolutely forget about the daily stresses of rental property management and enjoy a lot of additional free time. We take care of all aspects of guests' stay, from the beginning of their internet search to post-stay followup and asking for reviews, and in-between bookings we manage apartment cleaning, replacement of supplies, fixes of wear and tear on equipment and countless other things. 
Our goal is to form the best, long-lasting partnerships with our clients, and we believe the way to do it is to provide the most professional service at a competitive price. To the best of our knowledge, no other rental management company has the same amount of coverage as we do (more than 50 vacation rental platfrom partners), and they have higher upfront and fixed fees. We provide the best property management services for a fraction of the cost that the competing companies are charging.
Wide-Reaching Rental Management (50+ Partner Platforms)
One Fine BnB promotes your property on 50+ sites, including Airbnb, Expedia, Booking.com, Agoda, TripAdvisor, VRBO, Kayak, and more. Each listing is optimized, and our daily price optimization ensures that you will never leave money on the table. 
To give you a bit more detail, we have been building a one-of-a-kind proprietary daily price optimization tool for our clients' properties, that takes all market factors into account when adjusting the pricing. With the aid of this technology, we can always guarantee the most competitive pricing for your vacation rental, while not reducing the number of bookings.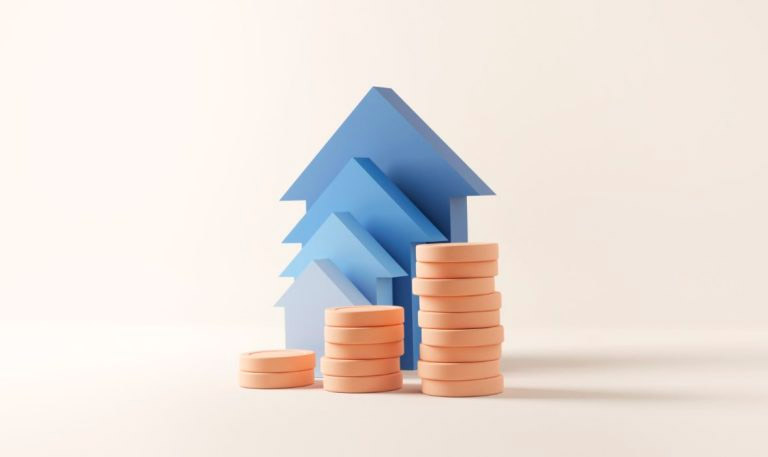 You can reach out to us at any time to discuss the possibilities and get an informed outlook of how your property listing can be optimized, what will happen as a result and all associated costs, at no obligation. Simply click the button below to schedule your consultation today.
With You Every Step of the Way
We take care of every facet of the customer experience, from the minute that guests begin their search on Airbnb for a property in Brooklyn to the moment that we follow up with them after their stay in Brooklyn. We take care of everything, from checking guests in to checking them out, from cleaning to maintenance, from providing help to guests to managing outside vendors. Our team will answer to your questions within minutes, not hours, and we will always be here for you when you require our assistance.
You won't have to worry about any unexpected emergencies when you partner with One Fine BnB. The members of our customer support staff are always prepared to take action and find a solution to any issue. You'll be able to relax knowing that both your property and your guests are receiving the care that they require and deserve.
Get our educational guide, "Capitalizing on the Vacation Rental Boom: 8 Keys to Success" – FREE
Find out why it's surprisingly easy to turn Brooklyn vacation rentals into a sizable income source using Airbnb and our vacation rental property management company. If you're already renting to Brooklyn vacationers, discover how to optimize your income. Send for our FREE guide, Capitalizing on the Vacation Rental Boom: 8 Keys to Success, with invaluable tips on Airbnb vacation rental property management – and details on growing your income with One Fine BnB .