Airbnb Property Management Company in portland, Oregon
Optimized Vacation Rental Property Management in portland on Airbnb
Get our guide, Capitalizing on the Vacation Rental Boom: 8 Keys to Success – and see below to discover the turnkey solution that provides best-in-class vacation rental property management in Portland at the right price – on and off Airbnb.
Travelers are drawn to Portland, often known as the "City of Roses," due to the city's diverse mix of natural beauty, cultural attractions, and artistic expression. Visitors can take a break from exploring the city's streets by visiting one of its many attractions, such as the International Rose Test Garden, Powell's City of Books, or Forest Park, where they can enjoy the calm atmosphere and get some much-needed rest and relaxation. 
Portland extends an invitation to experience its diversity in all of its forms, from the one-of-a-kind gastronomic treats that can be found in its food cart pods to the skilled workmanship that can be seen in the city's many local breweries. One Fine BnB is well positioned to serve as your entry point into this kaleidoscope of opportunities by providing accommodations that are in tune with the distinctive cadence of the city.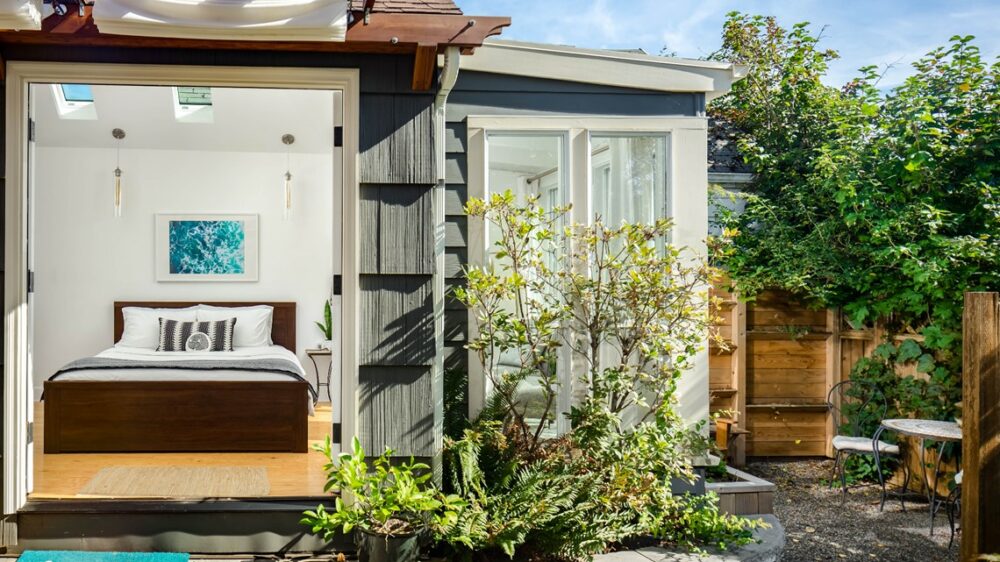 Highlighting Portland's Charms
The cultural landscape of Portland is reflected in the city's rich and varied architectural fabric, which includes huge bungalows, contemporary condos, and charming lofts. These details are brought to light by One Fine BnB by utilizing the vacation rental management skills that the company possesses. 
Every property in Portland, whether it be a stylish apartment with a view of the Willamette River or a quaint house in the Hawthorne District, is listed with the utmost accuracy. We create a portrait of each property by employing experienced stagers and taking photographs in high definition. This allows us to entice tourists to become a part of the Portland story even before their trip has begun.
Tapping into Portland's Pulse
Portland is a city that is known for its festivals, and some of the more popular ones are the Portland Jazz Festival, the Oregon Brewers Festival, and the PDX Film Fest, which attracts a lot of attention. At One Fine BnB, we are in tune with this throbbing schedule and customize our marketing techniques to attract the wide variety of passengers who are expected to visit during this time. 
Our real estate listings are seamlessly integrated with Portland's celebrations thanks to cutting-edge technology and in-depth market research. One Fine BnB promotes your property on 50+ sites, including  Airbnb, Expedia, Booking.com, Agoda, TripAdvisor, VRBO, Kayak, and more. This helps to ensure that hosts are always in the spotlight, regardless of the time of year.
Accompanying guests at every stage of their portland journey
The city of Portland has a rich tapestry of experiences, from its artisanal coffee shops to its environmental projects that are on the cutting edge of the movement. In line with this philosophy, One Fine BnB is dedicated to providing its guests with an experience that is unequaled in its category. Our hands-on approach encompasses every aspect of the stay, beginning with the check-in process, which is precisely arranged, and continuing with the rapid resolution of guest inquiries, which may include recommendations for the best vegan restaurants or scenic bicycling routes. 
We guarantee that each and every property embodies the immaculate beauty that has come to be associated with Portland by forming partnerships with networks of reliable local vendors. As a result of our efforts, we provide our visitors with more than just a place to sleep; we also pave the way for authentic experiences in Portland that they will treasure.
Get our educational guide, "Capitalizing on the Vacation Rental Boom: 8 Keys to Success" – FREE
Find out why it's surprisingly easy to turn Portland vacation rentals into a sizable income source using Airbnb and our vacation rental property management company. If you're already renting to Portland vacationers, discover how to optimize your income. Send for our FREE guide, Capitalizing on the Vacation Rental Boom: 8 Keys to Success, with invaluable tips on Airbnb vacation rental property management – and details on growing your income with One Fine BnB.